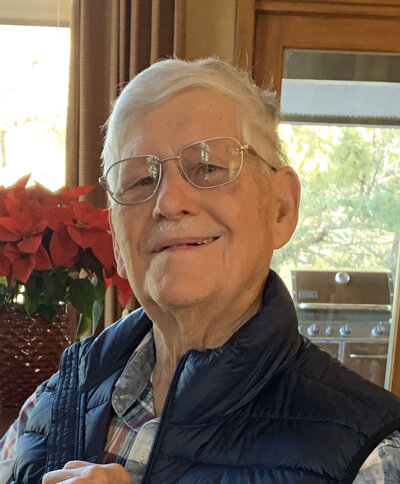 John H. Ingalls
1935-2023
John Herbert Ingalls, 87, of Pagosa Springs, Colo., passed away on Sept. 12, 2023. Born at home on Oct. 21, 1935 in DeRidder, La., John was a country boy with a keen analytical mind. He flourished professionally as a mathematician, teacher and insurance administrator. John had a love for traveling, boating, marksmanship and always marveled at the wonders of nature. His strong Christian faith was a guiding force in his life, providing a foundation of solace and strength.
John is survived by his children, Stephen Ingalls, Kerry Ingalls, and Mary Ingalls Moore, as well as six grandchildren and six great-grandchildren. He is also survived by his sister, Ruth LeDoux, of Shreveport, La. John was preceded in death by his father, Herbert L. Ingalls, of DeRidder, La.; his mother, Edna Mahan Ingalls, of DeRidder, La.; his brother, David Ingalls, of Plato, Mo.; and his sister, Fran Richesin, of Republic, Mo.
John was especially blessed to enjoy the final years of his life in loving companionship with Ms. Candace Calder, of Pagosa Springs. They worshiped at Pagosa Bible Church.
After graduating from DeRidder High School, John pursued higher education in math and science at Harding College in Searcy, Ark., and Southeastern Oklahoma State University in Durant, Okla. He proudly served in the United States Army from 1958 to 1960.
John's career spanned various roles, including as a high school math and science teacher in Dexter, Mo., a mathematician for RCA supporting the early Apollo space program at Patrick Air Force Base, Fla., a group insurance administrator for the Missouri State Teacher's Association in Columbia, Mo., and a group benefits program administrator at Fidelity Security Life Insurance Company in Kansas City, Mo., where he retired.
In his free time, John enjoyed reading, woodworking and taking walks in the woods. He loved physical work and was fulfilled by daily chores and projects throughout his life. He was an engaging storyteller with a rich sense of humor, and he loved to sing.
In lieu of flowers, the family kindly requests donations be made in John's memory to the Pagosa Bible Church or to Mercy Hospice House in Durango, Colo., where he received expert, loving care in his final days.
John will be deeply missed by his family, friends and all who had the privilege of knowing him. His legacy as a proud father, loyal friend, dedicated professional and faithful Christian will forever be cherished.