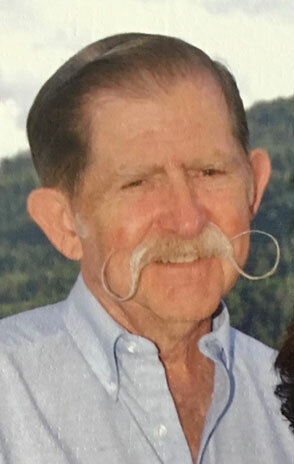 Dick Clare went home to be with his Lord and Savior on March 23 in Round Rock, Texas.
Born on Nov. 18, 1936, to Patrick Clare and Mary Huber Clare in Miami, Fla. When he was 9 years old, his family moved to California and there he went to school and lived most of his life.
In high school, he met the love of his life, Judy Rogers. The high school sweethearts were married in December of 1956. Right after high school, Dick enlisted in the Navy and was aboard the aircraft carrier the "Wasp" for a six-month tour of duty. Dick and Judy were married on his return home and made their first home in Mountain View, Calif., were Dick was stationed at Moffett Field for three months and then transferred to Brownsville, Texas, where he was discharged from the service as an Electrician 1st Mate.
He worked for United Airlines and Continental Airlines for a few years until he and his dad opened their own business, Hydrohead, a machine shop, in Inglewood, Calif.
They did precision automotive machine work on cars, race cars, boats, motorcycles, etc. — anything that had two or four wheels attached. They were very well-known and respected in the Southern California area for their work.
Dick raced three-quarter midget race cars for about 10 years, which he loved to do. Dick and his dad built one of their cars from the ground up, chassis, engine, etc. and won many races with it.
We spent a lot of weekends at race tracks making memories and having fun with family and friends.
After being self-employed for 28 years, Dick made a career change and went to work for Boeing as a buyer. He retired in 1999. After Dick and Judy made a ski trip to Wolf Creek in 1997, they decided they would retire in Pagosa Springs, which they did in 1999 and built their dream home.
Dick leaves behind his wife of 66 years, Judy; three daughters, Debbie (John) Flannery, Jody (Jay) Knight, and Lori Martin; six grandchildren, Kristin (Chuck) Burkhart, Holly Flannery, Jamie (Sean) Harber, Erin (Jeremy) Ellsworth, Jim Martin, Emily Knight; and three great-grandchildren, Logan, Charlotte and Cole.
A celebration of his life will be held on July 1 from 1 to 3 p.m. Come and toast this wonderful man who we loved so very much.