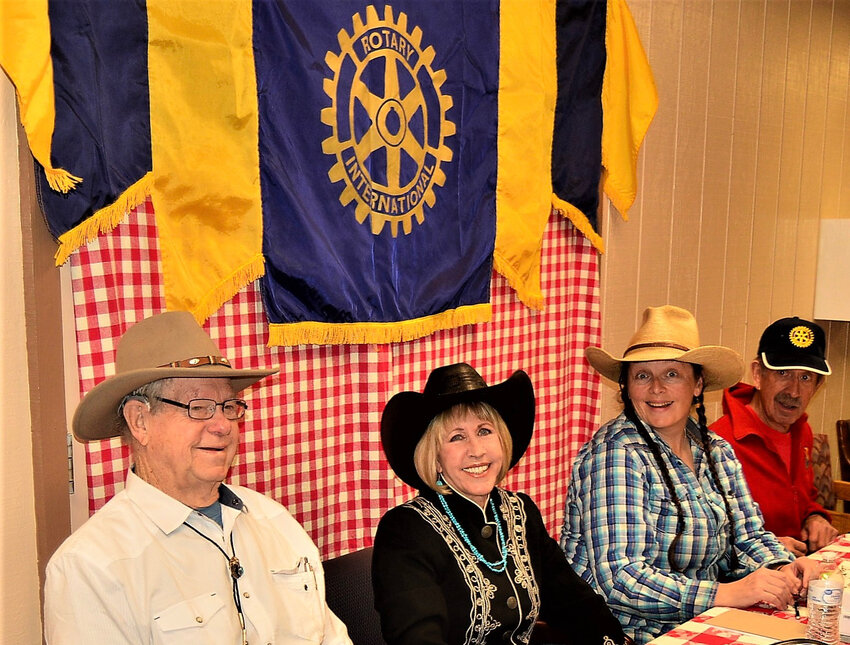 By Lisa Scott | Pagosa Rotary Club
Lover of country music that you are, the thought of the two-step may be a bit distressing. Here's that "aha" moment you've been looking for: Get lost in the hordes of those who love line dancing. And what better way to do it than being accompanied by Pagosa's well-known country-western crooner, Tim Sullivan, and his bandmates.
Pagosa's Rotary Club is hosting the eighth annual Jewels and Jeans Barn Dance on Saturday, Oct. 7, from 7 to 10 p.m. (doors open at 6:30 pm) at the Archuleta County Extension building.
A chuckwagon dinner will be available at the event for $15 and includes barbecue chicken, potato salad, coleslaw, baked beans, chips and homemade cookies. Tickets are $30 in advance or $35 at the door and $15 for the chuckwagon dinner and may be purchased at Happy Trails, Choke Cherry Tree or from any Rotarian.
There will be a silent auction, cash saloon, contest for sexiest cowboy and cowgirl, wagon rides, and socializing. The silent auction will be filled with items generously donated by local businesses and include Wolf Creek Ski tickets, beauty baskets, home décor, massages and restaurant certificates.
"Service Above Self" is the International Rotary motto. The international service organization has more than 24,000 clubs and 1.4 million members worldwide. The proceeds from the event are given back to the community in the various Rotary programs: scholarships for graduating students in their quest for higher education, food-filled backpacks for youth needing weekend meals, dictionaries for third-graders and awards to send our youth leaders to leadership camps. Local Rotary clubs service their communities with various projects and provide support for local and international projects that improve the lives of others. To learn more about Rotary, visit https://pagosaspringsrotary.org.