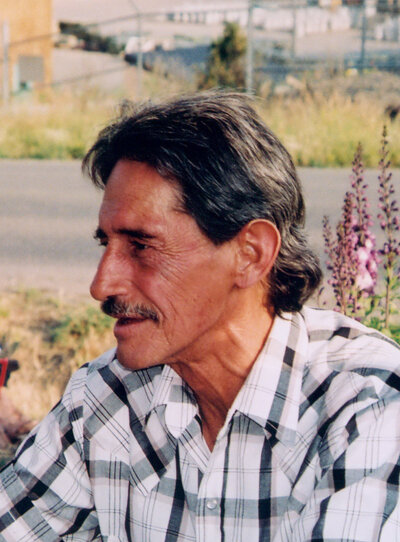 In loving memory of Fidel Bernardo Martinez, beloved husband, dad, grandfather, brother, uncle, cousin and friend.
Your angels came to take you from your home and to our Heavenly Father on Aug. 9, 2023, in Pagosa Springs, Colo. You were 76 years old.
Surrounded by your family who loved you like no other, we watched you take your last breath. As sad and hurt as we all were, we are grateful you no longer suffer.
Born Dec. 31, 1946, in Tierra Amarilla, N.M., to Lito and Lillie Martinez. He was preceded in death by his parents and older sister, Dolores. Fidel was the second oldest of four siblings: Dolores Martinez, Vita Herrick and Isabel Webster.
He is survived by his loving wife, Cornelia Martinez; son, Cheto Matthew Chavez; grandchildren Eric, Marissa and Annissa; great-grand daughter Nora; sisters Vita Herrick and Isabel Webster; niece's Yolanda (Yo) Horn and family, Natalie Ortega and family, Wendy Theys and family; cousins Dina Brogan and family, Loyolla and Leo Martinez and family, Randy Diestlekamp and family, Terri Dee Clark and family, and numerous other extended family members and friends.
Fidel moved to Pagosa Springs when he was 12 years old from Tierra Amarilla, N.M. In high school he loved basketball and gave his teacher's a run for the money. He went on to serve our country in the Army and received an honorable discharge. Some of the jobs he held were working at Hersch's grocery store, delivered the GRIT newspaper, worked many years at Archuleta Housing, held a custodial position at The Pagosa Springs SUN office, worked the tunnel and cleared trails for the U. S. Forest Service.
Some of Fidel's interests were reading the Bible, listening to records and music, fishing, watching crime shows, bead work and jewelry making, creative woodworking, drinking chocolate milk, drinking Dos Equis, and smoking cigarettes.
Fidel will be remembered for his stubbornness, his great laughter, love of his family and friends, and will be forever missed by those who knew him.
Please help us celebrate his life at a Catholic Mass and reception uptown at Pope John Paul II on Saturday, Sept. 23 at 11 a.m.